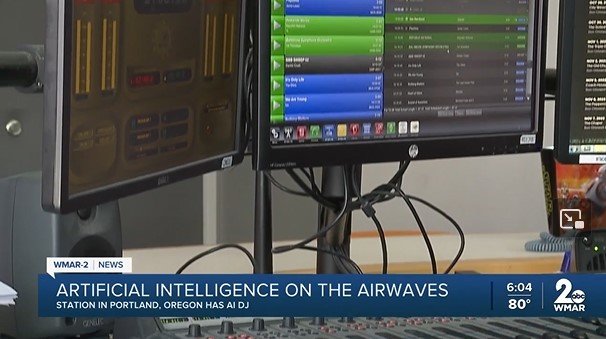 By: Elizabeth Worthington
Posted at 6:38 PM, Aug 02, 2023
and last updated 5:43 AM, Aug 03, 2023

TOWSON, Md. — When you tune in to WTMD radio on your late afternoon drive home, you hear the voice of Carrie Evans.

What if you discovered – that voice was actually coming from a robot?

That's not happening at this station in Towson. Evans is very much a living, breathing person.

But artificial intelligence has made its way to the airwaves already. A station in Portland, Oregon debuted its first AI DJ earlier this summer..

In the video above, take a listen to "AI Ashley" having a live conversation with a listener who won Taylor Swift tickets.

When Evans first heard it, she says her jaw dropped. She says AI Ashley has been the talk of the town in the radio industry.