March is Women's History Month and all month long TMD is celebrating music's glass ceiling breakers from Baltimore and beyond. Learn more about the women creatives who rocked our world below:
Annie Clark
Annie Clark, who performs under the musical moniker St. Vincent, is an extraordinary singer-songwriter and one of the most inventive electric guitarists of her generation. She's played with Polyphonic Spree, Sufjan Stevens and collaborated with David Byrne and Taylor Swift, but she's best known for her own music: six albums featuring complex arrangements that turn rock conventions inside out. St. Vincent is also a horror film director, guitar designer and music producer.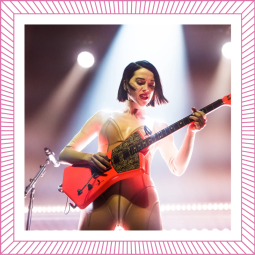 Photo Source: Sonja Horsman/The Observer
Amy Winehouse
Amy Winehouse, was an English singer and songwriter. She was known for her deep, expressive contralto vocals and her eclectic mix of musical genres, including soul, R&B, and jazz. In 2008, she won five awards, tying the then record for the most wins by a female artist in a single night and becoming the first British woman to win five Grammys, including three of the "Big Four" Grammy Awards: Best New Artist, Record of the Year and Song of the Year for "Rehab", as well as Best Pop Vocal Album. She passed away in July of 2011, at the age of 27. After her death, Back to Black briefly became the UK's best-selling album of the 21st century.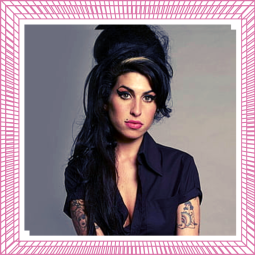 Photo Source: Foto Twitter
Billie Holiday
Baltimore's Billie Holiday was a groundbreaking jazz singer whose unique vocal style and emotional depth made her one of the most iconic and influential artists of the 20th century. Despite facing discrimination and hardship throughout her life, Holiday's music touched the hearts of millions and continues to resonate with audiences today decades after her death in 1959. Her legacy as a trailblazer for women and people of color in the music industry has inspired generations of artists to follow in her footsteps.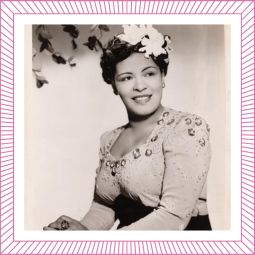 Photo Source: Don Hunstein/Columbia Records/Getty Images
Blanche Calloway
Blanche Calloway, jazz singer, composer, the 1st woman to lead an all-male orchestra, and yes older sister of Cab. Hailing from Baltimore, Blanche was provocative and formidable. She once had to sell her car to afford to get out of the state of Mississippi where she had been on tour and arrested for using the women's bathroom at a gas station. She was called an exceptional talent but was given few opportunities. When her music career stalled as her brothers soared she reinvented herself as a radio DJ on WMBM and went on to serve as Program Director there for 20 years.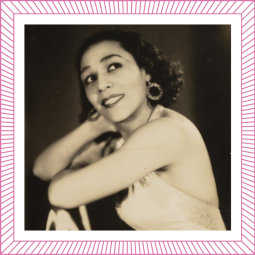 Photo Source: Murray Korman, New York. Creative Arts by Calloway, LLC
Bonnie Raitt
Bonnie Raitt: singer, activist, and 13-time Grammy winner, was raised in Los Angeles in a climate of respect for the arts, Quaker traditions, and a commitment to social activism. A Stella guitar given to her as a Christmas present launched Bonnie on her creative journey at the age of eight. In the late '60s, she moved east to Cambridge, Massachusetts enrolling as a Harvard/Radcliffe student majoring in Social Relations and African Studies. Three years after entering college, Bonnie left to commit herself full-time to music, and shortly afterward found herself opening for surviving giants of the blues. From Mississippi Fred McDowell, Son House, Muddy Waters, and John Lee Hooker. Her multi-platinum releases Nick of Time and Luck of the Draw brought her much success in the 90's and was inducted into the Rock and Roll Hall of Fame in 2000. Just Like That… is her twenty-first album and first new release in more than six years. Her 2022 single "Just Like That" recently won the Grammy Award for Song of the Year.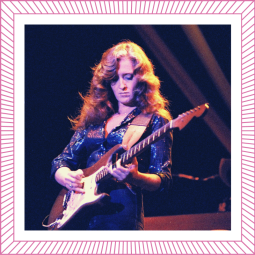 Photo Source: Michael Weintrob Photography
Cass Elliot, aka Mama Cass
In 1941 in Baltimore, Born Ellen Naomi Cohen was born. She's best known as "Mama Cass" from the Mamas and the Papas.
Elliot was expected to go to college to become a doctor or lawyer. Instead, she went to NYC in hopes of becoming an actress. She started in theatre and soon fell into music. Her voice was powerful but effortless.
In 1965, the Mamas and Papas were formed and in the same year, their first single "California Dreamin'" made them the most successful music group on the planet. The song is now a staple in music history. She pursued a solo career in '68, solidifying her success with "Dream a Little Dream of Me."
In 1973, former Mayor William Donald Schaefer invited her back to her hometown to present her with the diploma she never received from Forest Park High School, as well as a key to the city. During her time here, she filmed a successful TV special in the city, eating crabs and visiting the USS Constellation. The following year, she performed a successful run at London's Palladium.
On July 29, 1974 she succumbed to a heart attack at the age of 32. In 1998, she was posthumously inducted into the Rock and Roll Hall of Fame. She's survived by her daughter, Owen Elliot-Kugell, who remembers her as "someone who embraced creativity, individuality and a true optimism about living."
Elliot was a woman far ahead of her time. She embraced herself and bravely expressed progressive ideas about motherhood, sex, celebrity, and womanhood. In her short time here, she made an everlasting mark.
Photo Source: Central Press/Hulton Archive/Getty Images
Gina Schock
Dundalk's Gina Schock got her start in Fells Point with Edie and The Eggs, a band fronted by John Waters' star Edith Massey, but became a star in her own right as the drummer for the all-female band, The Go-Go's. Schock's powerful and dynamic drumming style helped define the sound of the band and set them apart from their male-dominated peers. Her contributions to the group's songwriting and arranging were also instrumental in their success, with hits like "Our Lips Are Sealed" and "Vacation" becoming enduring classics. Beyond her music career, Schock has been an outspoken advocate for animal rights and environmental causes working with organizations such as PETA and the Surfrider Foundation.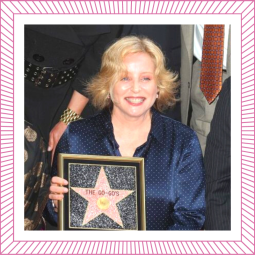 Photo Source: @SpanosPhoto
Jenn Wasner, Wye Oak and Flock of Dimes
Jenn Wasner, is a member of the Charm City duo, Wye Oak and more recently has been performing under the name, Flock of Dimes. Wasner is a Baltimore native who began singing at an early age with her mother and started taking classical piano lessons at about the age of five. When she was twelve, her mother taught her how to play guitar, which led to the beginning of her songwriting career. Wasner has since relocated to North Carolina and regularly collaborates with Sylvan Esso and tours as a member of Bon Iver.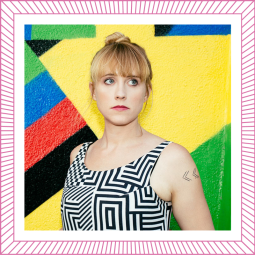 Photo Source: Unknown
Karen O
Born in South Korea to a Polish father and South Korean mother, Karen Orzolek moved to New Jersey at the age of two. As a teen, she took four guitar lessons where she learned six simple chords, and from there, wrote hundreds of songs.
She opened for the White Stripes in 2000 at just 21 years old, and quickly solidified herself as a leading force in the New York indie rock scene.
Karen-O has brought her unique brand of punk rock spirit, individualism, and bright yet tender vocal work to a genre mostly dominated by men. For over two decades, she's laid out a road map for women in rock—especially Asian women. And all without ever reinventing herself. Now that's cool.
This past year, the Yeah Yeah Yeahs returned after a nine-year hiatus with their fifth album, "Cool It Down." And that's on top of a successful solo career and becoming a wife and mother.
In addition to commanding the stage, she's directed music videos, produced an experimental opera, and interpreted one of her albums through film. She continues to inspire women creatives and achieve new milestones, carving a unique path for those who come after.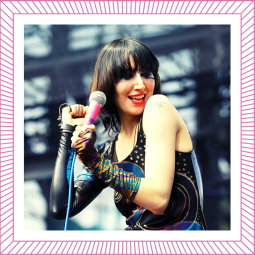 Photo Source: Andrew H. Walker/Getty
Lindsey Jordan, Snail Mail
Lindsey Jordan, who performs as Snail Mail was raised in the Baltimore suburb Ellicott City. Jordan first picked up the guitar at the age of five and was inspired to form her own band after seeing Paramore in concert when she was only 8. By 12, she was performing at local restaurants and coffee shops. In 2015 Lindsey released her Snail Mail debut EP Sticki and has since released two full length albums including her 2021 breakout, Valentine on Matador Records.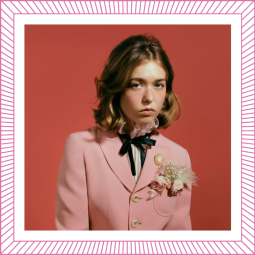 Photo Source: Tina Tyrell/Courtesy of the artist
Maggie Rogers
Hailing from Maryland's Eastern Shore, we've watched Maggie Rogers blossom from a shy college student into an internationally known indie pop queen.
Rogers attended Berklee College of Music, winning her program's songwriting contest. This inspired her to hone her natural talent and focus on songwriting.
She was then accepted into NYU's Clive Davis Institute of Recorded Music. It was there where she performed her song "Alaska" for interim instructor Pharrell Williams, rendering him speechless—making that video a viral sensation.
Since then, she's graduated with a bachelor's degree from NYU and masters from Harvard, penned a deal with Capitol Records, released two studio albums, played at music festivals, starred as a musical guest on SNL, performed at the DNC, and received a Grammy nomination for Best New Artist.
At 28-years-old Maggie continues to make Marylanders proud with a budding career full of potential. At WTMD, we are proud to be one of the first radio stations to share her talent over the airwaves… and continue to do so—introducing her music to music lovers from Baltimore and beyond.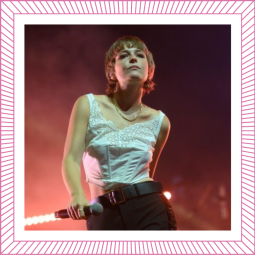 Photo Source: Getty
Patti Smith
The Rock and Roll Hall of Fame calls her the high priestess of punk poetry, but her early albums in the 1970s helped shape the sound of the genre, too, and inspired countless artists. Her uncompromising, socially conscious lyrics and powerful stage presence made her an icon of the movement. Smith has been an advocate for social justice and activism throughout her career, using her platform to speak out on issues such as LGBTQ+ rights, the environment, and political corruption. Her contributions to both rock music and poetry continue to inspire and influence new generations of artists today.
Photo Source: Gijsbert Hanekroot/Redferns
Ruby Glover
Glover, standing only 5 feet tall, she may have been small in size but she was a giant in eyes of the Baltimore jazz community. In 1993 Baltimore's Mayor Kurt Schmoke proclaimed her "the Godmother of Jazz". Ruby was a respected educator as well as a popular regular at the Jazz Clubs along Pennsylvania Avenue. A lifetime East Baltimore resident, Ruby's final performance was a House of Ruth benefit at Creative Alliance at age 77.
Photo Sources: Photo 1: marchfh.com | Photo 2: John Mathew Smith & www.celebrity-photos.com | Photo 3: baltimorejazz.com
Sister Rosetta Tharpe
An audacious musician emerged from the south in the late 1930's to create a radical sound which defined an era. She melded traditional gospel songs with the tempos of Delta blues and jazz which she played on the electric guitar—a rare instrument of choice for women at the time. Tharpe was also one of the fi5st artists to use heavy guitar distortion.
Her 1944 hit, "Strange Things Happening Everyday" has often been cited as the first true rock and roll record.
She broke barriers, stereotypes, and norms… not only musically, but as a queer black female artist—fronting her own band and headlining gigs throughout the segregated South. Tharpe continued touring until the end of her days. Her last recording was in 1970.
Sister Rosetta Tharpe dared to be different, and in turn paved the way for the many influential artists that followed including Aretha Franklin, Chuck Berry, Little Richard, Bob Dylan, and Elvis Presley.
Photo Source: James J. Kriegsmann
HEADER IMAGE PHOTO SOURCES:KAREN O |(photo/Alamy), MAGGIE ROGERS | (photo/ Maggie Rogers), STEVIE NICKS | (photo/Vintspiration, Flickr), ELLA FITZGERALD | (photo/Anthony Bruno/Michael Ochs Archives/Getty Images), BONNIE RAITT (photo/Joe Pugliese), AMY WINEHOUSE | (photo/Foto Twitter), ANNIE CLARK, ST. VINCENT | (photo/Inez & Vinooth), LINDSAY JORDAN, SNAIL MAIL | (photo/Tina Tyrell/Courtesy of the artist), BLANCHE CALLOWAY | (photo/Gijsbert Hanekroot/Redferns), PATTI SMITH | (photo/Gijsbert Hanekroot/Redferns), ARETHA FRANKLIN | (photo/ Facebook/Aretha Franklin), SISTER ROSETTA THARPE | (photo/James J. Kriegsmann), BILLIE HOLIDAY | (photo/Don Hunstein/Columbia Records/Getty Images), GINA SCHOCK | (photo/@SpanosPhoto), CASS ELLIOT | (photo/Central Press/Hulton Archive/Getty Images), ETTA JAMES | (photo/Michael Ochs Archives/Getty), JEN WASNER, WYE OAK (No source located)