Whatcha Got Cookin' is a weekly Rock -N- Roll recipe from area chefs and restaurants for you to make yourself at home, or dream of having it made for you. Today we try our hand at a delicious tapas recipe from  Tapas Teatro, their Espinaca y Congrejo.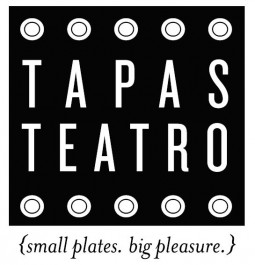 Whactha Got Cookin' comes your way every Wednesday and is made possible by the Maryland Department of Agriculture's Maryland's Best Program.

Espinaca y Congrejo: Spinach and crab with Manchego cream sauce.
Ingredients: serves 4 as a Tapas or side dish.

1-1/2 lbs baby spinach
1/2 lb True Blue Maryland jumbo lump crab meat
1 cup heavy cream
1 cup grated Manchego cheese
2 cloves garlic minced
2 oz dry sherry (Fino or Manzanilla)
2 oz olive oil 
In large sauté pan heat olive oil at low-med heat.
Toast garlic in the olive oil for about 30 seconds then add spinach.
Once spinach starts wilting add the dry sherry. Sauté and toss until all spinach has wilted.
Add heavy cream and Manchego cheese, turn up heat to med-high and toss or stir to melt and incorporate.
Once all cheese has melted into the sauce, remove from heat and add crab meat and toss or stir.