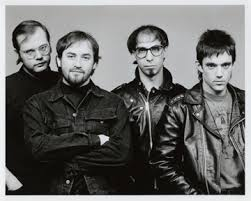 Bob the Paper Guy takes a closer look at one of the bands that helped him survive the decade of hair metal and the Chia Pet, The Smithereens.
The New Jersey band fronted by a one-time garbage collector stood out for their authentic, alt-rock in the age of plastic, MTV-ready bands.
Pat DiNizio's sincere, sometimes obsessive lyrics ("Behind the Wall of Sleep") and the crunchy riffs of Jim Babjak made fans of many, including some of the numerous artists the band collaborated with.
Check out this week's Total Recall below: