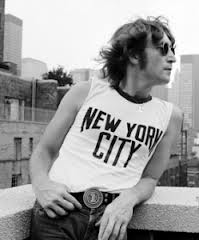 Back in the 70's, John Lennon and Yoko Ono introduced their far left politics to a skeptical Middle America thanks their stint as talk show hosts on the Mike Douglas Show.
The sanctuary for safe chatter became a bellwether of radical thought with guests like Malcolm X and Ralph Nader.
Lennon and Ono also infamously performed with one of their idols.
Hear more about that on this week's Total Recall with Bob the Paper Guy below and tune in live every Wednesday at 615am on the TMD Morning Show.
..and check out Chuck Berry's priceless look (when Yoko wails) that Bob refers to in this clip.