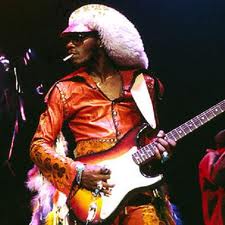 This week on Total Recall, Bob spotlights Eddie Hazel the influential, but publicly ignored guitarist who shines brightly on funk's supersonic, pychadelic masterpiece, Maggot Brain by Funkadelic.
The title track features a ten-minute, intergalactic solo by Hazel, a Plainfield, New Jersey native who fell out with mothership captain George Clinton and died from substance abuse-related issues in 1992.
Check out the episode below.
[audio:https://www.wtmd.org/radio/wp-content/uploads/2012/05/TR_050912_ED_EDDIEHAZEL.mp3|titles=TR_050912_ED_EDDIEHAZEL]